JJ is returning to your screens once more. That's right – the third series of CBBC and ShortFormFilm's Jamie Johnson is set to start on Thursday 5th April and it looks to be better than ever.
There will be ten 30-minute episodes continuing the journey of Jamie in his aim to pursue his dream to become a professional footballer. Based on Dan's series of books and containing many cameos from some of the biggest names in football (Luis Suarez, Alan Shearer, Raheem Sterling and Marcus Rashford to name but a few) the brand-new series is not to be missed.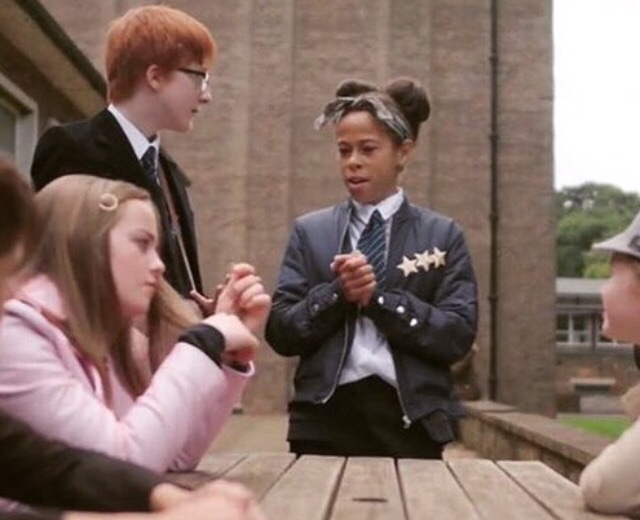 Dan says that he cannot wait for the series to start. "When I go to schools, I always ask who's watching the TV show and the numbers are just incredible. Full credit to ShortFormFilm and the BBC for the way in which they have brought Jamie to life. It's wonderful to see and hopefully this new series will be the best yet!"
Louis Dunn returns as JJ. After his impressive performances in the Inter Schools Cup, Jamie has gained a place at the Foxborough Academy. However, Jamie is a Hawkstone fan and with several obstacles in his way and his father's reappearance, how will he fare?
Returning as Jack Marshall is Lenna Gunning-Williams. Determined to prove any doubters wrong, she continues to work hard at the beautiful game. But things are never straight forward; she too is facing challenges.
Boggy is back in Series 3 portrayed by Jonnie Kimmins. Can Hugo balance his role as team mascot and his friendship with Nancy while trying to support Jamie and Jack?
And keep your eyes peeled for some brand new characters in the series as well.
If you would like a small taste of what's to come, click on one of the links below.
"Jamie Johnson FC YouTube Channel" – https://www.youtube.com/channel/UCAm8o9p5hc-GLOedkhNYBXg
Previous Episodes – https://www.bbc.co.uk/iplayer/episodes/b08lvm1b?suggid=b08lvm1b
Whatever you do, make sure you don't miss the start of brand-new series of Jamie Johnson!